Body Sculpting Services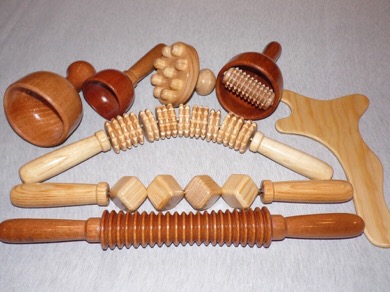 Wood Therapy

o Wooden implements helps redefine body contours, reduce cellulite and facilitates weight loss. These instruments allow highly targeted pressure to be applied, and that intensifies the break down of fat and fibrous cellulite so that It can be eliminated naturally with other toxins.
o Paired services (with all body treatments)

o Pricing
$65 —— per area (30 mins)
$120 —— (2 areas) (1hr)

Area: Abdomen/ Waist/ Hips/ Thighs/ Buttocks/ Arms/ Flanks/ Back/ Male Chest/ Calves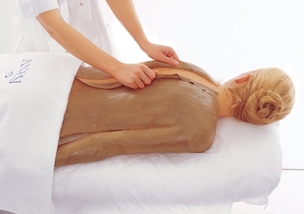 Body Wrap

o Luxury Body Wrap $100 (1hr. 30)

• Parafango is a mixture of paraffin wax and dehydrated mud. It is a perfect combination for treating cellulite and speeding up the loss of inches, due to the thermal properties of paraffin and the detoxifying effects of the mud. During the treatment, the warm Parafango stimulates the lymphatic flow in the body and draws out toxins from around the fat cells, resulting in immediate, noticeable results.

Recommended 10 treatments for optimum results
**6 Wrap Package ——— $540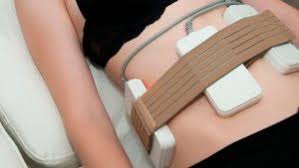 Laser Lipo (1 hr.)
Note laser lipo does not remove the fat cells- it's to shrink them
Laser diodes directly onto the skin, allowing the laser energy to penetrate the fat cells and temporarily perforate their membranes. Which causes fat to shrink, potentially resulting in lost inches. The body then flushes out the expelled the expelled fat-cell contents via the lymphatic system or burns them for energy
Pricing
$100 per area
Common areas include:
Abdomen/ Waistline/ Thighs/ Arms/ Under Chin/ Back
Recommend adding wood therapy treatment to receive fast results (add $50)
(Laser Lipo with Wood Therapy)
$150 (1 session 1 area)
$840 (6 sessions 1 area) save $60
$1,350 (10 sessions 1 area) save $150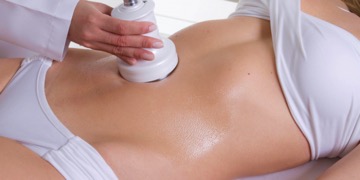 Body Sculpting (1 hr.)
Cavitation with radio frequency and Vacuum ruptures the fat cells to then melt the fat down and have it released through the lymphatic drainage system
Recommended 7-10 treatments
*$150 (1 session per area)
*$420 (3 sessions 1 area) save $30
. *$810 (6 sessions 1 area) save $90
*$1,300 (10 sessions 1 area) save $200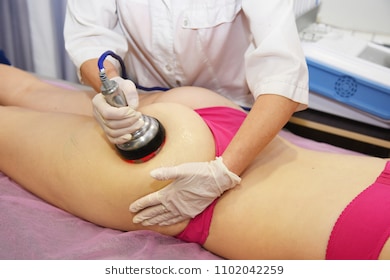 Cavitation (30 mins)
o Low frequency ultrasound waves exposes the fat cells from the liquid its surrounded by.
o Non-invasive technique
o It reduces corporal volume, eliminating cellulite and localized deposits of fats
o Recommended 7-10 treatments
o Areas: stomach, hips, thighs, arms, calves and back
$80 (1 session per area)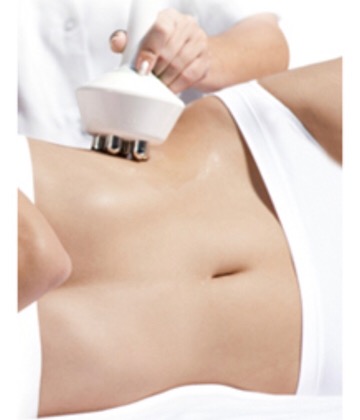 Radio Frequency (15 mins)
o Fat being melted 50-60 C* without burning skin. The fat passes from a solid to liquid state. The liberated fat will be metabolized and eliminated naturally by the human body through the lymphatic and venous system, and ultimately filtered through the kidney and liver
o Recommended 7-10 treatments
o Areas: stomach, hips, thighs, knees, arms, calves and back
$75 (1 session per area)
Cavitation & Radio Frequency (45 mins)
o Recommended between 4-12 sessions
To complete treatment
o The effect is long lasting. But if the nutritional guidelines change it may be necessary to undertake bi-monthly or quarterly
Under no circumstances should this treatment be preformed on pregnant women, on patients who have an implant or prothesis in the area to be treated, patients with pacemakers, with lipid, triglyceride or cholesterol disorders.

o Areas: stomach, hips, thighs, arms, calves and back
$120 per area
o If you choose to not get vacuum therapy then I recommend that you get the wood therapy treatment
Additional $20 (20 mins)