Facial Menu
Express Facial $35 (30 mins)
If you are feeling like you need a breather during an especially busy day, take the time to receive a quick facial. This treatment will help you to slow down and relax. Allow me to help you refocus and reenergize to be the best you, you can be.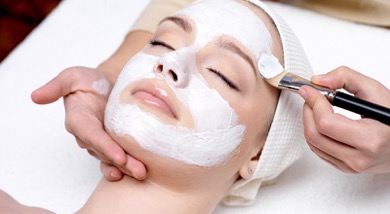 European facial $60 (1hr.)
o This facial service is a tremendous stress-reliever and a way for clients to take time out for themselves. It's relaxing, rejuvenating and refreshing.
o Sensitive / Combination/ Dry/ Oily/ Acneic/ Anti-Aging/ Brightening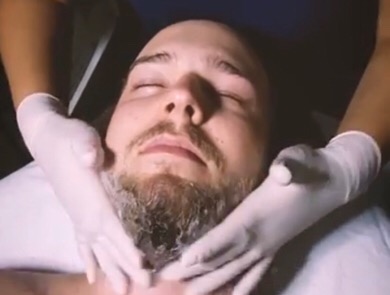 Gentlemen's Facial $55 (1 hr.)
Beard Treatment $40 (30 mins) Additional Service

o Men deserve to get pampered too! Your facial hair can leave your skin dehydrated which can lead to you having the luscious eye catching beard. During the facial we'll be focusing on getting your skin hydrated, brightening any scarring, unclogged congested pores, treating any acne and ingrown hairs. While also, stimulating hair growth and killing any bacteria. Like all facials you'll receive a deep cleaning and relaxing massage. Once treatment is completed your skin will feel rejuvenated and will have your beard blowing in the wind.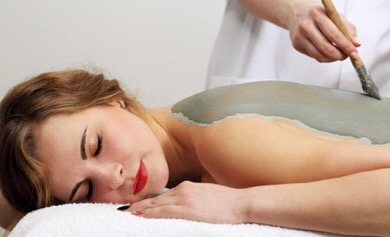 Back Facial $70 (1 hr.)

o Like other facials, having a back facial is relaxing. It follows the same steps as a traditional facial, the added perk is receiving a back massage. The main benefit to having this treatment is combating the acne you may get in this area. If you don't suffer from acne just having your skin glow can boost your confidence and for women when wearing that backless dress or showing off in your nice bathing suit is just an added plus. So let's rejuvenate your skin and reenergize your body.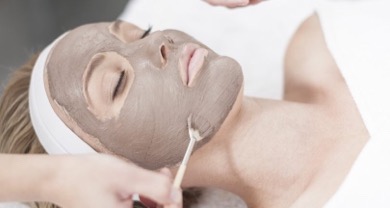 Detox Facial $115 (1 hr.)

o It's an instant rescue facial for skin in need of detoxification. Purge congestion and impurities with a deep-down cleanse and exfoliation, followed by a stimulating, antioxidant mask to filter out skin-stressing toxins and neutralize aging free radicals with potent vitamin C and activated coconut charcoal.
o This treatment is suggested for people who have breakouts, clogged pores, flakiness, dull skin, pigmentation spots.
o Also benefits people who have aging skin, smokers skin or environmentally stressed skin
o Clients will achieve stronger, healthier skin that is vibrant, glowing and younger looking.

ADVANCE FACIAL TREATMENTS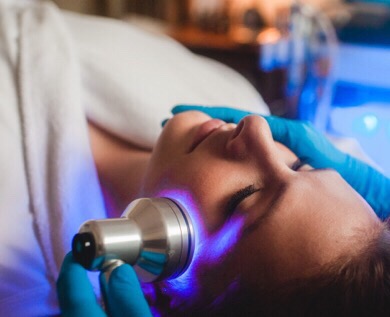 LED Photon Skin Care $75 (1 HR.)

o This treatment is best for Acneic and Anti-aging skin.
o Skin rejuvenation, skin toning, wrinkle removal, anti-allergy, pore size reduction, and increasing skin elasticity.
o Helps absorbs products more efficiently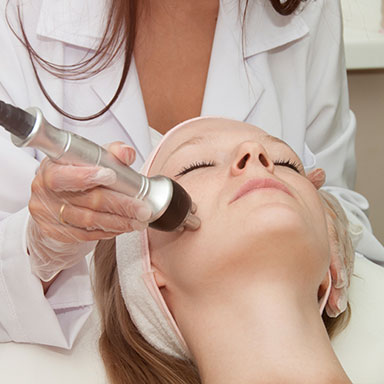 Radio frequency Facial $75 per session (30-45 mins)

o Recommended 8-12 treatments
o $180 (3 sessions)
o $275 (5 sessions)
o Use this energy to heat tissue and stimulate the collagen production in order to reduce the appearance of fine lines and loose skin.
o Alternative facelift (tightens and contours skin)
o Non invasive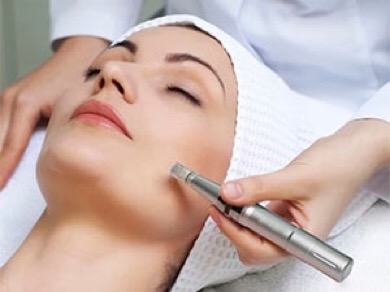 Micro-Needling (face) $300

o RECOMMENDED 4-6 sessions
o An automated micro-needling therapy system that vertically pierces the skin to naturally stimulate collagen and elastin with minimal epidermal damage
o Benefits
o Wrinkles and fine lines
o Hyper pigmentation
o Skin tightening
o Lifting and rejuvenation
ADDITIONAL SERVICES
Aromatherapy $10
Cold Stone Therapy $15 (15 mins)
Reflexology $15 (15 mins)
Hand Treatment $15 (10 mins)
o Sugar scrub/ super moisturizing oils
Foot Treatment $15 (10 mins)
o Sugar scrub/ super moisturizing oils